RMN is Reader Supported

Our Goal for
SEP 6 - OCT 5:
$1,500


Click Widget
or Click Here to contribute.
---
---
Checks & Money Orders:
Raye Allan Smith
P.O. Box 95
Ashtabula, OH 44005
---
---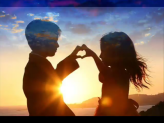 Dewitt Jones' Video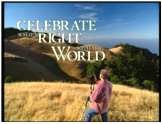 "Celebrate What's Right
With The World"
---
"When the
Starships Fly!"
---
The Theme for The Obergon Chronicles
---
The Obergon Chronicles ebook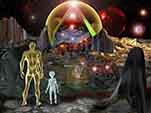 ---
RUMOR MILL
NEWS RADIO
---
CGI ROOM
Common Ground
Independent Media
---
WHAT ARE
THE FACTIONS?
---
THE AMAZING
RAYELAN ALLAN
---
BIORHYTHMS
---
LOTTO PICKS
---
OTHER WAYS TO DONATE
---
---
---


RUMOR MILL NEWS AGENTS WHO'VE BEEN INTERVIEWED ON RUMOR MILL NEWS RADIO
______________

NOVEMBER 2008



Kevin Courtois - Kcbjedi

______________



Dr Robin Falkov


______________



Melinda Pillsbury Hr1




Melinda Pillsbury Hr2


______________



Daneen Peterson


______________



Daneen Peterson


______________

Disclosure Hr1


Disclosure Hr2
______________

Scribe
______________

in_PHI_nitti
______________

Jasmine Hr1
Jasmine Hr2
______________

Tom Chittum Hr1
Tom Chittum Hr2
______________

Kevin Courtois
______________

Dr Syberlux
______________

Gary Larrabee Hr1
Gary Larrabee Hr2
______________

Kevin Courtois
______________

Pravdaseeker Hr1
Pravdaseeker Hr2
______________

DECEMBER 2008

Tom Chittum
______________

Crystal River
______________

Stewart Swerdlow Hr1
Stewart Swerdlow Hr2
______________

Janet Swerdlow Hr1
Janet Swerdlow Hr2
______________

Dr. Robin Falkov Hr1
Dr. Robin Falkov Hr2
Dr. Robin Falkov Hr3

JANUARY 2009 ______________

Patriotlad
______________

Patriotlad
______________

Crystal River
______________

Patriotlad
______________

Dr. Robin Falcov
______________

Patriotlad

FEBRUARY 2009



Common Ground Independent Media

INHUMAN—PART 7: THE DEVIL IS IN THE DETAILS
Posted By: HotCoffee
Date: Tuesday, 21-July-2015 16:14:43
EDITOR'S NOTE: In the countdown to the release of the highly anticipated documentary "INHUMAN: THE NEXT AND FINAL PHASE OF MAN IS HERE"(scheduled for release August-September), SkyWatch TV is running this exclusive online series on transhumanism and the dawn of the Human Hybrid Age.

CONTINUED FROM PART ONE, PART TWO, PART THREE, PART FOUR, PART FIVE, PART SIX

TranshumanismModifyAs transhumanist philosophy and Grin technology become integrated within society and national and private laboratories with their corporate allies provide increasingly sophisticated arguments for its widest adoption, those of us who treasure the meaning of life and human nature as defined by Judeo-Christian values will progressively find ourselves engaged in deepening spiritual conflicts over maintaining our humanity in the midst of what the producers of the upcoming documentary INHUMAN believe is fundamentally a supernatural conflict.

Just as the fictional exercise with the seventeen-year-old "Michelle" in the last entry illustrates, intensifying techno-spiritual issues, which Christian families will face this century, will escalate simultaneously at both spiritual and scientific levels. This material/immaterial struggle, which philosopher and theologian Francis Schaeffer once described as always at war "in the thought-world," is difficult for some to grasp. The idea that human-transforming technology that mingles the dna of natural and synthetic beings and merges man with machines could somehow be used or even inspired by evil supernaturalism to foment destruction within the material world is for some people so exotic as to be inconceivable. Yet nothing should be more fundamentally clear, as students of spiritual warfare will understand. We are body (physical form), mind (soul, will, emotions), and spirit, thus everything in the material and immaterial world has potential to influence our psychosomatic existence and decisions. "There is no conflict in our lives that is strictly a spiritual issue," writes Robert Jeffress in his book, The Divine Defense. This is because "there is never a time when the spirit is divorced from the body. Likewise, there is no turmoil in our lives that is solely psychological or physical, because our spirit, along with God's Spirit within us and demonic spirits around us, is always present as well." Jeffress' point that material stimulus cannot be divorced from spiritual conditions conveys why the Bible is so concerned with the antitheses of transhumanism; the integrity of our bodies and minds. The goal is to bring both into obedience to Christ (2 Chronicles 10:5) because this is where the battle is first fought and won. No marriage breakup ever transpired that did not start there—no murder, no theft, no idolatry—but that the contest was staged in the imagination, then married to the senses, and the decision to act given to the victor.

How technology is now poised to raise this mind-body-spirit game is hidden in the shadows of the National Institute of Health and Darpa, which for more than three decades have invested hundreds of millions of dollars not only designing new dna constructs but crafting arrays of microelectrodes, supercomputers, and algorithms to analyze and decipher the brain's neural code, the complex "syntax" and communication rules that transform electrical neuron pulses in the brain into specific digital and analog information that we ultimately perceive as decisions, memories, and emotions. Understanding how this secret brain language functions, then parsing it down into digital computer code (strings of ones and zeros) where it can be reassembled into words and commands and then manipulated is at the center of military neurobiology, artificial intelligence research, and cybernetics.

While significant studies in neurosciences have been conducted with "neuro-prostheses" in mind to help the handicapped—for instance, the artificial cochlear implant that approximately 188,000 people worldwide have received thus far—Darpa "is less interested in treating the disabled than in enhancing the cognitive capacities of soldiers," says former senior writer at Scientific American, John Horgan. "Darpa officials have breached the prospect of cyborg warriors downloading complex fighting procedures directly into their brains, like the heroes of the Matrix," and has "interest in the development of techniques that can survey and possibly manipulate the mental processes of potential enemies [by] recording signals from the brains of enemy personnel at a distance, in order to 'read their minds and to control them."[ii] Because what develops within military technology eventually migrates into the broader culture, where it is quickly embraced for competitive or mutual advantages, the ramifications of neurobiology has not escaped international interests in both public and private agencies. Entire fields of research are now under development worldwide based on the notion that breakthroughs will provide unprecedented opportunities for reading, influencing, and even controlling human minds this century. The implications from this field are so staggering that France, in 2010, became the first nation to establish a behavioral research unit specifically designed to study and set "neuropolicy" to govern how such things as "neuromarketing" (a new field of marketing that analyzes consumers' sensorimotor and cognitive responses to stimuli in order to decode what part of the brain is telling consumers to make certain buying decisions) may be used in the future to access unconscious decision-making elements of the brain to produce desired responses. This precedent for government neuropolicy comes not a second too soon, as the world's largest semiconductor chip maker, Intel Corp., wants brain communicators on the market and "in its customers' heads" before the year 2020. In what can only be described as Matrix creep, researchers at Intel Labs Pittsburgh are designing what it bets will be "the next big thing"—brain chips that allow consumers to control a host of new electronic and communication gadgets by way of neural commands. Developers at Toyota and the University of Utah are also working on brain transmitters, which they hope will contribute to building a global "hive mind."

From these developments comes the distant groaning of a "fearful unknown" in which the architecture of the human brain—as transformed by current and future cybernetic inventions—begins to act in ways that borderline the supernatural. Consider experimental telepathy, which involves mind-to-mind thought transference that allows people to communicate without the use of speaking audibly. Most do not know that Hans Berger, the inventor of electroencephalography (eeg, the recording of electrical activity along the scalp produced by the firing of neurons within the brain) was a strong believer in psychic phenomena and wanted to decode brain signals in order to establish nonverbal transmission between people. Grin technology proposes to fulfill his dream.

(article continues below video)

it's all here

http://skywatchtv.com/2015/07/21/inhuman-part-7-the-devil-is-in-the-details/
---
The only pay your RMN moderators receive
comes from ads.
If you're using an ad blocker, please consider putting RMN in
your ad blocker's whitelist.
---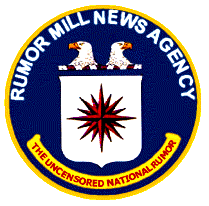 Serving Truth and Freedom
Worldwide since 1996

Politically Incorrect News
Stranger than Fiction
Usually True!
---
Click Widget
or Click Here to contribute.
---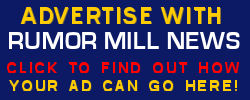 ---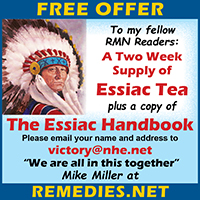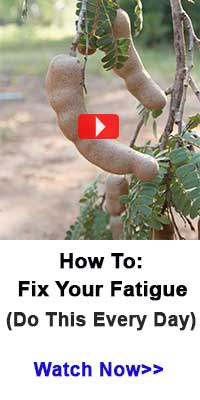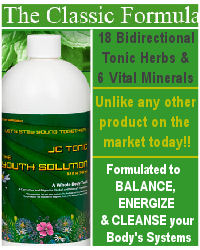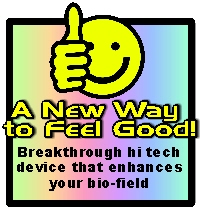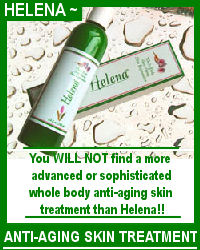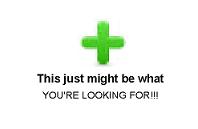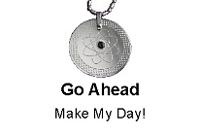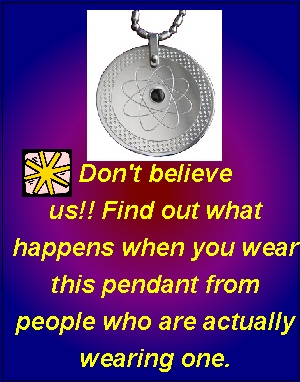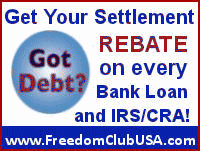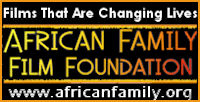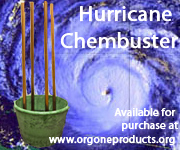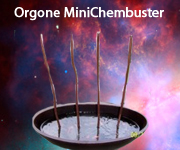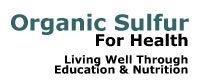 ^


AGENTS WEBPAGES



Provided free to RMN Agents