RMN is Reader Supported

Our Goal for
SEP 6 - OCT 5:
$1,500


Click Widget
or Click Here to contribute.
---
---
Checks & Money Orders:
Raye Allan Smith
P.O. Box 95
Ashtabula, OH 44005
---
---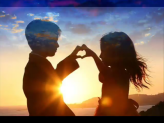 Dewitt Jones' Video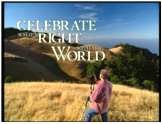 "Celebrate What's Right
With The World"
---
"When the
Starships Fly!"
---
The Theme for The Obergon Chronicles
---
The Obergon Chronicles ebook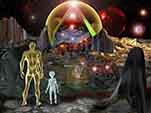 ---
RUMOR MILL
NEWS RADIO
---
CGI ROOM
Common Ground
Independent Media
---
WHAT ARE
THE FACTIONS?
---
THE AMAZING
RAYELAN ALLAN
---
BIORHYTHMS
---
LOTTO PICKS
---
OTHER WAYS TO DONATE
---
---
---


RUMOR MILL NEWS AGENTS WHO'VE BEEN INTERVIEWED ON RUMOR MILL NEWS RADIO
______________

NOVEMBER 2008



Kevin Courtois - Kcbjedi

______________



Dr Robin Falkov


______________



Melinda Pillsbury Hr1




Melinda Pillsbury Hr2


______________



Daneen Peterson


______________



Daneen Peterson


______________

Disclosure Hr1


Disclosure Hr2
______________

Scribe
______________

in_PHI_nitti
______________

Jasmine Hr1
Jasmine Hr2
______________

Tom Chittum Hr1
Tom Chittum Hr2
______________

Kevin Courtois
______________

Dr Syberlux
______________

Gary Larrabee Hr1
Gary Larrabee Hr2
______________

Kevin Courtois
______________

Pravdaseeker Hr1
Pravdaseeker Hr2
______________

DECEMBER 2008

Tom Chittum
______________

Crystal River
______________

Stewart Swerdlow Hr1
Stewart Swerdlow Hr2
______________

Janet Swerdlow Hr1
Janet Swerdlow Hr2
______________

Dr. Robin Falkov Hr1
Dr. Robin Falkov Hr2
Dr. Robin Falkov Hr3

JANUARY 2009 ______________

Patriotlad
______________

Patriotlad
______________

Crystal River
______________

Patriotlad
______________

Dr. Robin Falcov
______________

Patriotlad

FEBRUARY 2009



Common Ground Independent Media

Trump Decision a Declaration of War against Iran, Syria and possibly Russia
Posted By: GeorgeEaton
Date: Friday, 11-May-2018 00:38:10
​As expected Trump refused to sign the yearly verified
agreement with Iran. Instead the US will impose the strict
sanctions on Iran that could lead to war. In response the
leadership in Iran announced they would re-start enrichment of uranium which could be used in nuclear weapons. The bottom line: the globalists and Israel decided it was time to take out Syria and Iran to complete the Greater Israel Project.

Israel has Trump in their back pocket and felt there was no
better time to have the US go after Iran. The backlash from
this policy will eventually be terrorists attacks in Europe and
the US by hidden terrorist sleeper cells. It is unknown who will strike first, but Israel has wasted no time in sending fighter jets and missiles to several targets in Syria, including in the capital city of Damascus. Two missiles were shot down by Syrian defense missiles. The Israeli government also opened up underground bunkers for citizens because they feared an attack by Hezbollah forces from Syria. Personally I wish all Iranian Hezbollah forces would leave Syria since they have successfully defeated ISIS - so Israel would no longer use them as an excuse to make attack runs in Syria. But I am not sure that would stop Israel from fulfilling their war campaign and bombing Syria on a routine basis.

It appears to me that Israel wants to fight this war sooner
rather than later, and they have prepared their military for


this purpose. Once Iran makes a counter attack, Israel will
then use that attack as more justification to bomb them even
more. The propaganda is so thick and powerful that
regardless what Iran, Syria or Russia does, the globalists
will have the moral high ground to wage war against the
"designated enemy". The first casualty in war is the
truth. We will never know the absolute truth in war and who
is right or wrong. And in some cases all sides can be wrong.
We can't stop what the global leaders are doing but we
do have to deal with the "unintended consequences"
that come with war. Once the war begins we will be dealing
with higher gas prices, and the strong possibility of
terrorism throughout the US. We could see buildings bombed,
people mowed down by vehicles, random shootings, electricity
blackouts, and a variety of terrorists activities that will
disrupt our lives. If the war goes nuclear in that region it will cause a shock reaction in the public for awhile. But in
time the public will adjust to that reality and learn to
deal with it. If the war escalates to a larger conflict or
if Russia decides to defend Syria and Iran, there is a
possibility of a nuclear exchange between the US and Russia.
It is unknown what the chances are for that scenario. But at
no time in history has this possibility been as high as it is right now. If I was to make a wild guess on the chances of a
war between Russia and the US I would put it somewhere
around 20%. I don't find that very reassuring. In my research I study more than hard facts. I study the historical and military trends, personalities of leaders, secret agendas, globalist conspiracies, likely scenarios and motives - and reasons or lack of reasons for going to war. When I added it all up it was obvious to me they intend to go to war regardless if Russia got involved or not. The super powers no
longer operate under the MAD war doctrine which is
"Mutually Assured Destruction". The invention of
new high tech weapons and the purification of plutonium in
the nukes caused the experts to believe a nuclear war was
winnable and a legitimate option in war. Plus, when you add
the depopulation agenda to that theory it reveals they are
more than willing to sacrifice millions to achieve their
goal of global control. The prize is too great to resist,
they lust for this power. And, there is a lack of reasons
why they shouldn't go after the prize. This is why they
are aggressively and offensively going after war in recent
years. This is why we must expect a larger war to erupt and
to see it escalate even further to achieve their goals. This is the end game scenario. We are down to the last three superpowers and a few rogue nations. Since North Korea has capitulated for a variety of reasons, the globalists are counting on the other nations doing the same or to suffer the consequences.

The war college experts are counting on the powerful motive of "self preservation" in these leaders that will cause them to choose peace (surrender) over war. I strongly question that conclusion and believe that some leaders like Putin would rather resist and fight rather than be absorbed and assimilated by the globalists New World Order.

The US and NATO believe they have the other nuclear
adversaries on the ropes, and even if they or other rogue
nations resist - the result is global depopulation which they want anyway.

Until I see the signs of war subside or go away I still
believe we are at a critical and dangerous stage that could lead to a variety of regional wars, economic destabilization and the possibility of nuclear war. Whatever happens let's hope for the least amount of violence and loss of life and that global events will go back to a stage where we can have normal days again.

George Eaton
---
The only pay your RMN moderators receive
comes from ads.
If you're using an ad blocker, please consider putting RMN in
your ad blocker's whitelist.
---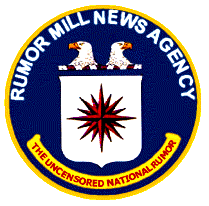 Serving Truth and Freedom
Worldwide since 1996

Politically Incorrect News
Stranger than Fiction
Usually True!
---
Click Widget
or Click Here to contribute.
---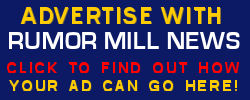 ---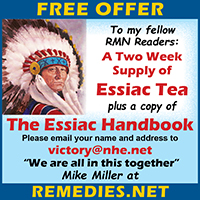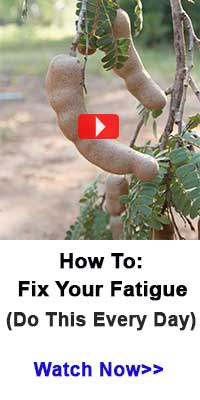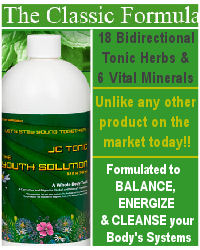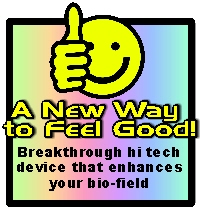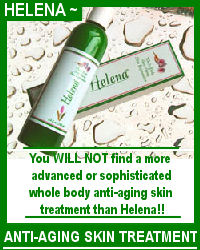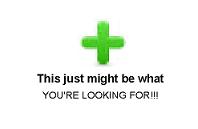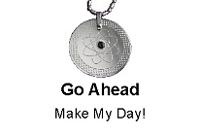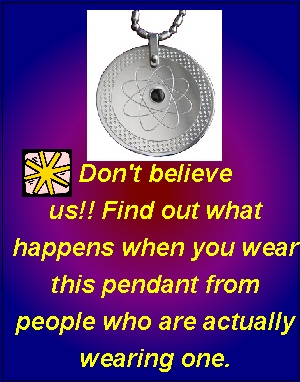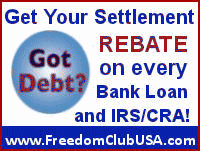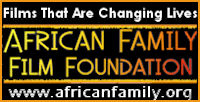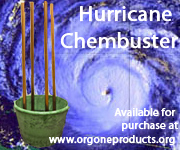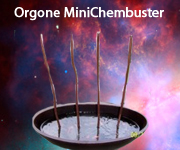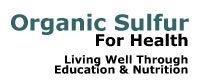 ^


AGENTS WEBPAGES



Provided free to RMN Agents