WELCOME TO THE
RUMOR MILL NEWS
CGI MEDIA ROOM!!!!

What's the difference between The Rumor Mill News CGI Media Room and The Rumor Mill News Reading Room?

INFORMALITY

PLUS

EVERYONE CAN POST, READERS AND AGENTS ALIKE!!

The Rumor Mill News CGI Media Room is not a subsitute for RMN, it's more like an informal think tank, where shared thoughts, feelings, ideas, observations and other things can percolate into fully formed ideas that might give all of us another piece of the puzzle.

Thoughts and ideas don't have to be complete... But... really great posts will transferred into the Reading Room... and invitations to join us at Rumor Mill News as a new Agent may be extended to those whose posts show up in the Reading Room the most!!

What kind of things can be posted in The Rumor Mill News CGI Media Room? That's kinda up to you!!

You may wake up one morning with a different feeling and want to know if anyone else had the same feeling.
You may have had a strange dream that you want to share.
You may have had a strange happening or saw one
You may want to share a recipe with us
You may want to tell us about your grandmother
Or your dog
Or what you are doing to make sure you are safe in a disaster
You might want to comment on a television program
Or a new report

Whatever it is... it doesn't have to be perfect... it doesn't have to be correct grammar, it doesn't even have to be a finished idea...

The Rumor Mill News CGI Media Room is a place where we can all share what we are thinking and feeling. We can ask for advice.... or not...

There will be one hard and fast rule...

NO AD HOMINEM ATTACKS ON OTHER POSTERS

Anyone who attacks other posters will be banned.

Anyone who posts banned RMNews Agents will be warned and banned on second offence. See list of BANNED AGENTS

Rules for Posting in The Rumor Mill News CGI Media Room

Things that are not allowed:

Porn, cartoon porn, sexually charged images
Obscenities or sexually charged language!
Links to Pornographic webpages
Internet "graffitti"
Name calling
Slander
Hate for hate's sake
Cartoon hate directed at any race or religion
Jokes directed at any race or religion for the purpose of demeanig and degrading another race or religion
Racist articles whose only purpose is to put down another race
Mean spirited attacks on the other posters in The Rumor Mill News CGI Media Room

If you disagree with something that is said, you can either e-mail the author or post information which gives another point of view. The purposeful trashing and smearing of a fellow poster will not be allowed.

No Ad Hominem attacks... you can attack the work... NOT the person!!

If you do attack the work, please do it in a professional way... not a bitter, mean spirited way!

Those who ONLY post to attack other agents will quickly be banned!
There is an image uploader. You can upload images. If you know the original website for the image, use internet courtesy and post a link to the original website.

If you cannot abide by these simple rules, please do not sign up.
By clicking Submit Application below, I certify that:
I have reached the age of reason;
I am sound of mind and strong of stomach;
I have taken and passed THE PSYCHOPATH TEST
I did not join just to cause trouble;
I am not a prima donna;
I will not talk down or condescend to my colleagues, friends and family members here in the Readers Room;
I am acquainted with the information posted on Rumor Mill News and therefore won't assume the readers and other posters are ill-informed retards who are just waiting to be educated by me;
I will not accuse my fellow posters of attacking me or of sending me viruses in their email to me;
I will not run away with my tail between my legs the first time someone disagrees with me;
I will not go whining to Admin everytime I get a nasty email from a reader;
I will not attack other posters and accuse them of being communists, satanists or worse;
I will write coherent posts that people understand and I will not attack people when they don't understand something I have written;
I recognize wild-eyed zealotry, pathological obsession and New Age blather when I see them;
I am Internet-savvy, and capable of distinguishing a lunatic fringe website from a reputable scholarly website; and finally and most importantedly...
I will not hold RMN or Rayelan responsible for any crackbrained ideas that I might absorb as a result of my voluntarily wading into the links that lurk beyond this page.
Welcome to The Rumor Mill News CGI Media Room - May your sojourn on our shores be a pleasant and informative one.
Kick off your shoes and Join in the Fun!!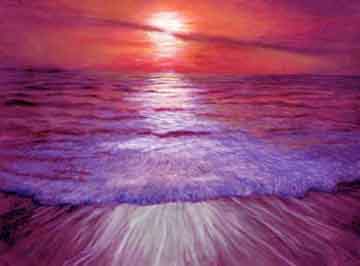 Don't forget to put the check in the little box!!!

Click the Link Below to Return to the RMN CGI Media Room

The Rumor Mill News CGI Media Room

P.O. Box 95
Ashtabula, OH 44005
SERVING FREEDOM, LIBERTY, TRUTH & FUN WORLDWIDE...
And Health, Wealth, Happiness, Love and Eternal Youth for ALL!!
Designed and Maintained by the Webmaster.